Tennesha explores the process of egg freezing with Azella, Lauren, and Nubia, who have varying views on childbearing. The ladies also share the mental, emotional and financial impacts of the process and how it affected the way they date. They discuss whether it's possible for women to have it all, given all the sacrifices that motherhood brings and how gender roles also play into the equation.
About the Guest
Azella hails from Anchorage Alaska, where she escaped the cold tundra and made it to California by nabbing a basketball scholarship to Stanford. She's a world citizen (on 50 countries and counting) temporarily paused in the Bay area, biding her time until she can pack her bags and take off again – likely back to Africa! A nomad at heart, she's traversed multiple industries and functions in her career – from Wall Street to Madison Avenue to Silicon Valley – and has worked on three different continents as a result. As voracious learner and student of life, the world and humans in general, no topic is off limits and relationships – platonic, romantic or otherwise fascinate her!
Lauren was born & raised in Oakland, California but came of age in New York City. Interested in *most* things race/community/gender/poverty/civic education/urban life, she works in local government for the Alameda County Social Services Agency. A softball and musical theater enthusiast, she spends most of her non-working time traveling, networking, socializing and exploring the care and learning that getting to know other people can bring. After living in Oakland for 27 of 35 years, she recently moved to San Francisco with her fantastic fiance. Extrovert. 30 something. Black & Chinese American. And she froze her eggs!
Nubia is a Bay Area native who is passionate about all things food related, mindfulness and Beyonce. She is a graduate of Dartmouth College with a B.A. in Sociology and NYU Stern School of Business with an M.B.A.. She's worked in marketing for over 15 years, from developing and marketing new Frappuccino drinks while at Starbucks to most recently brand strategy in tech. Outside of work, she's connecting with her wonderful community of friends and building resiliency in the time of 'rona.
Other Notes: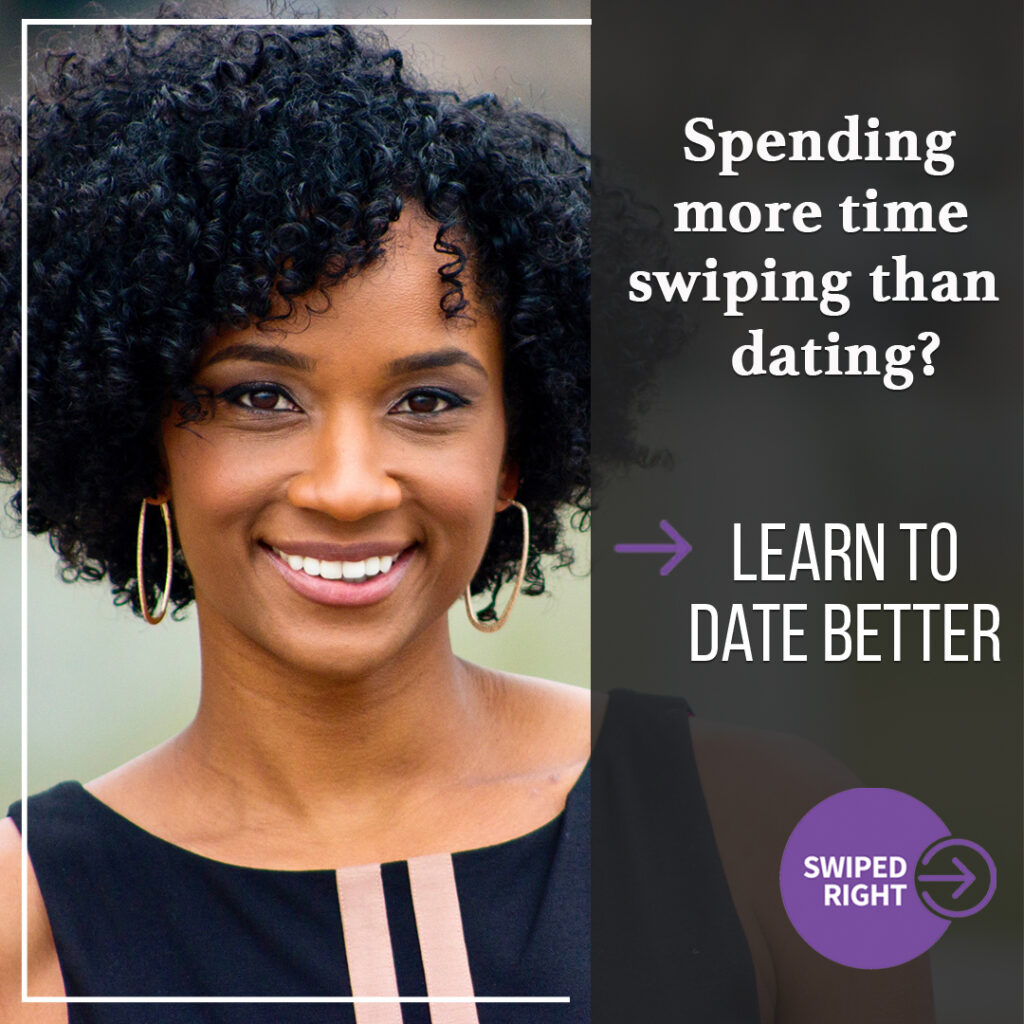 Learn how to date better, join the Swiped Right challenge.
Listen and subscribe to DRL Podcast on
Apple Podcasts, Spotify, Soundcloud, Stitcher, or Google Play
Add us on the Gram!
Tennesha Wood – @tenneshawood
Azella Perryman – @azellap
Lauren Baranco – @lbb2015
Nubia Solomon – @nubi_d