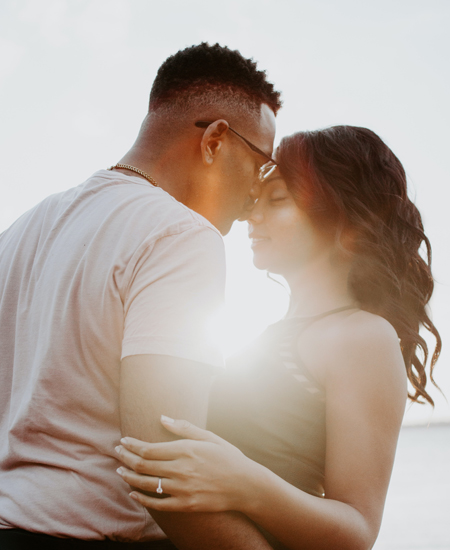 The Broom List is the first and only matchmaking firm dedicated to pairing educated, successful, marriage-minded, Black singles.
All Broom List members are personally vetted and meticulously screened via a comprehensive 360-degree process, matched across 50+ compatibility measures, and must meet at least the following criteria:
Ready for a long term relationship/ marriage
28 years or older
College-educated
Earn $75K+ annually
The Broom List takes a personalized approach to matchmaking. Every client is meticulously vetted and screened through in-depth conversations and 50+ areas of compatibility to understand members at their core. We believe that building a connection and listening to your needs is the key to helping you find the partnership you desire.
We pride ourselves on our ability to understand your lifestyle, background, and past relationships. But that's just the beginning. The Broom List takes a holistic approach to learning about you by utilizing a unique 360-degree evaluation process. We want to see you from all angles. In addition to our interactions with you and the information you provide, we also conduct a tour of your home and interview a close friend or family member to gain additional insights about you. This unique approach helps us understand you on the deepest level.
We only introduce you to matches who have the greatest compatibility. Your matches go through a comprehensive assessment and are only selected if they are a fit for you. This screening process is customized for each member's individual needs, and will include necessary inquiries to ensure your needs are met.
Your matchmaker is with you throughout the entire journey! After the date, both the member and the match independently share feedback with their matchmaker. The matchmaker is an objective 3rd party. Objective feedback is an invaluable benefit; providing you with insightful information to empower you to succeed and make it to the second date, and beyond!